HEAT INSULATION
IKD® INTENSIVE CORE INSULATION
Window profiles with core insulation deliver outstanding heat insulation values in windows and doors.
Static
STV® STATIC DRY GLAZING
GEALAN's one-of-a-kind bonding technology permits the smooth production of large-format window elements..
Surfaces
ACRYLCOLOR – THE ONE-OF-A-KIND SURFACE
Tried and tested for decades – acrylcolor. The superior colouring procedure for extremely durable coloured surfaces.
Living space is valuable, so it should be put to the best possible use. For the first time, GEALAN-SMOOVIO combines the space-saving convenience of sliding solutions with extraordinarily compact design. This is made possible through a synergy of newly developed hinge parts, innovative profile geometry and optimised seals.
BENEFITS OF GEALAN-SMOOVIO
Effortless gliding
Saves and creates space
Wind-proof
Impermeable to driving rain
Excellent heat insulation
Optimum noise protection
Elegant, unobtrusive design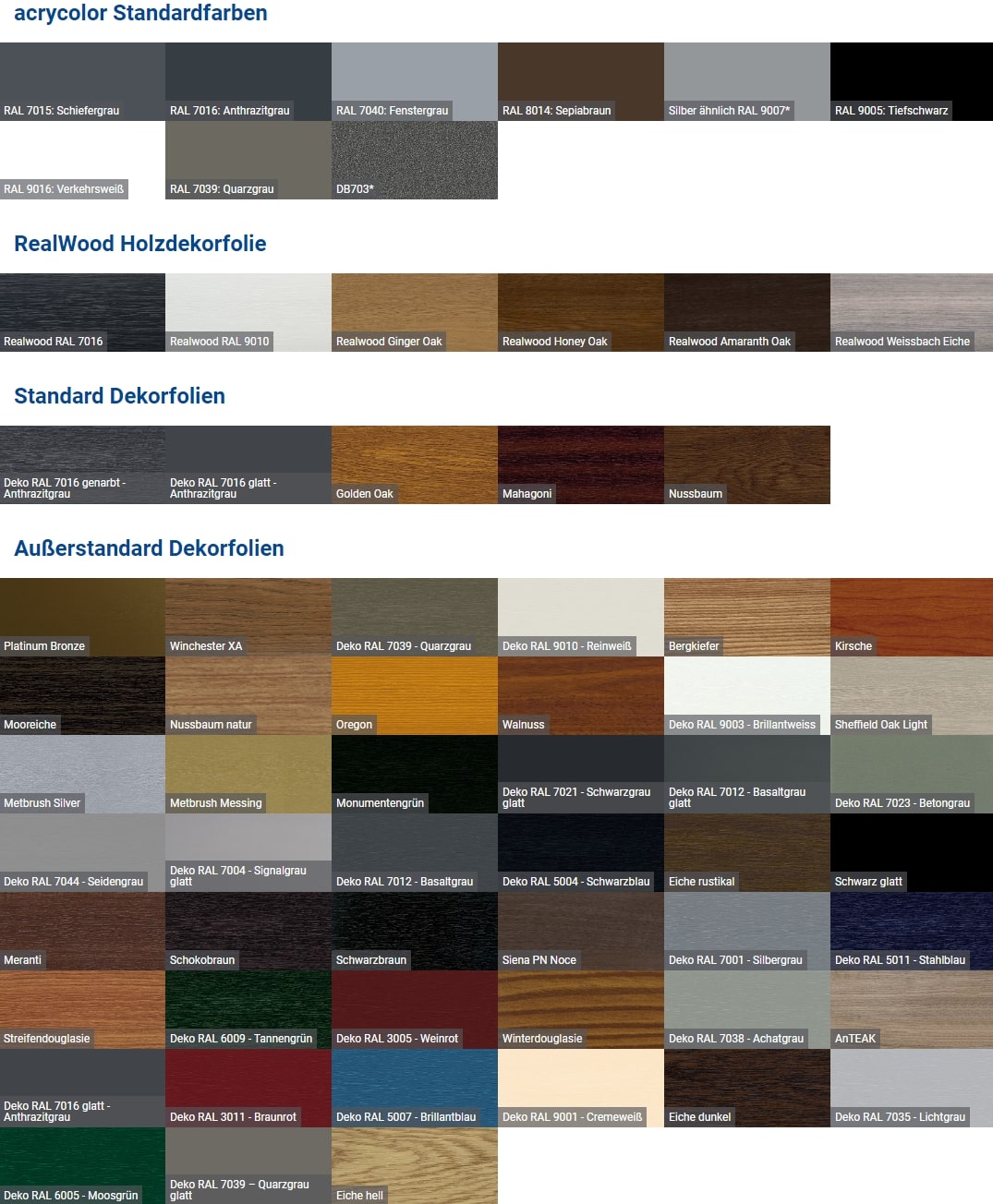 Gallery