HEAT INSULATION
IKD® INTENSIVE CORE INSULATION
Window profiles with core insulation deliver outstanding heat insulation values in windows and doors.
Static
STV® STATIC DRY GLAZING
GEALAN's one-of-a-kind bonding technology permits the smooth production of large-format window elements..
Surfaces
ACRYLCOLOR – THE ONE-OF-A-KIND SURFACE
Tried and tested for decades – acrylcolor. The superior colouring procedure for extremely durable coloured surfaces.
The GEALAN-KUBUS® system gives the possibility to erase the boundaries of the inside of the premises and the view from the window, since the sash is completely hidden. Profiles GEALAN KUBUS allow making space more open and, accordingly, let more light in the room due to a single plane between the frame and the sash. Due to the technical solution, the stulp width is equal to the side elements of the frame, and the visible part is only 100mm. The additional profile on the inside of the window and the absence of a bead create an entirely new window design in a single plane. The lightness and invisibility of the sash provides an innovative technology for gluing the STV® double-glazed window. Thermal insulation is achieved by the unique technology of filling the inner chamber with heat-insulator IKD®.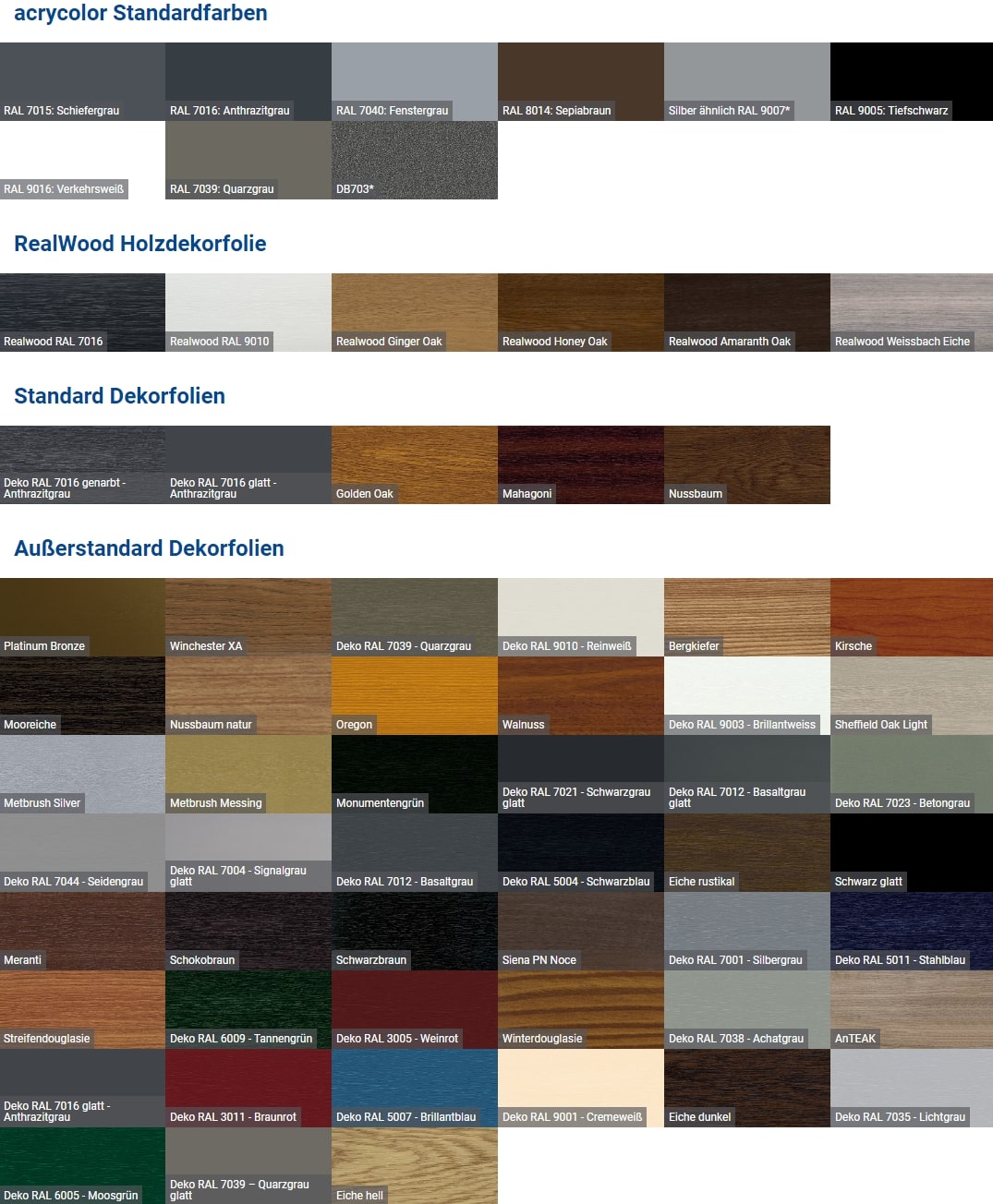 Download GEALAN-KUBUS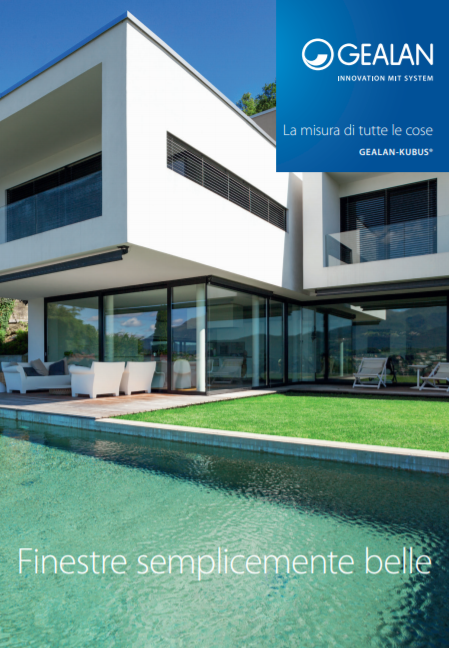 settings_ethernet
Profile width
10 mm, 4 chambers.
settings_ethernet
The maximum glass pane width
48 mm
rounded_corner
Thermal characteristic of plastic
Uf=0.88W/m2
rounded_corner
Usable Air ventilation systems
no
rounded_corner
Draught strip colors
black