HEAT INSULATION
IKD® INTENSIVE CORE INSULATION
Window profiles with core insulation deliver outstanding heat insulation values in windows and doors.
Static
STV® STATIC DRY GLAZING
GEALAN's one-of-a-kind bonding technology permits the smooth production of large-format window elements..
Surfaces
ACRYLCOLOR – THE ONE-OF-A-KIND SURFACE
Tried and tested for decades – acrylcolor. The superior colouring procedure for extremely durable coloured surfaces.
The system has a persistent seal, the width of the mounting area is 74 mm, which ensures excellent sound and heat insulation. The optimized shape of the profile allows saving resources, which is very favourable for its cost, as well as environmental protection. Due to the wide main chamber, it is possible to place steel reinforcement of large dimensions. Also, the system includes universal steel reinforcement for the impost, sashes and frames. In the premises, where the S 8000 IQ profiles are installed, regular air exchange takes place, provided by the patented GECCO ventilation system. Thanks to a wide range of coloured woodgrain films, the S 8000 IQ profiles advantageously complement the interior of the premises.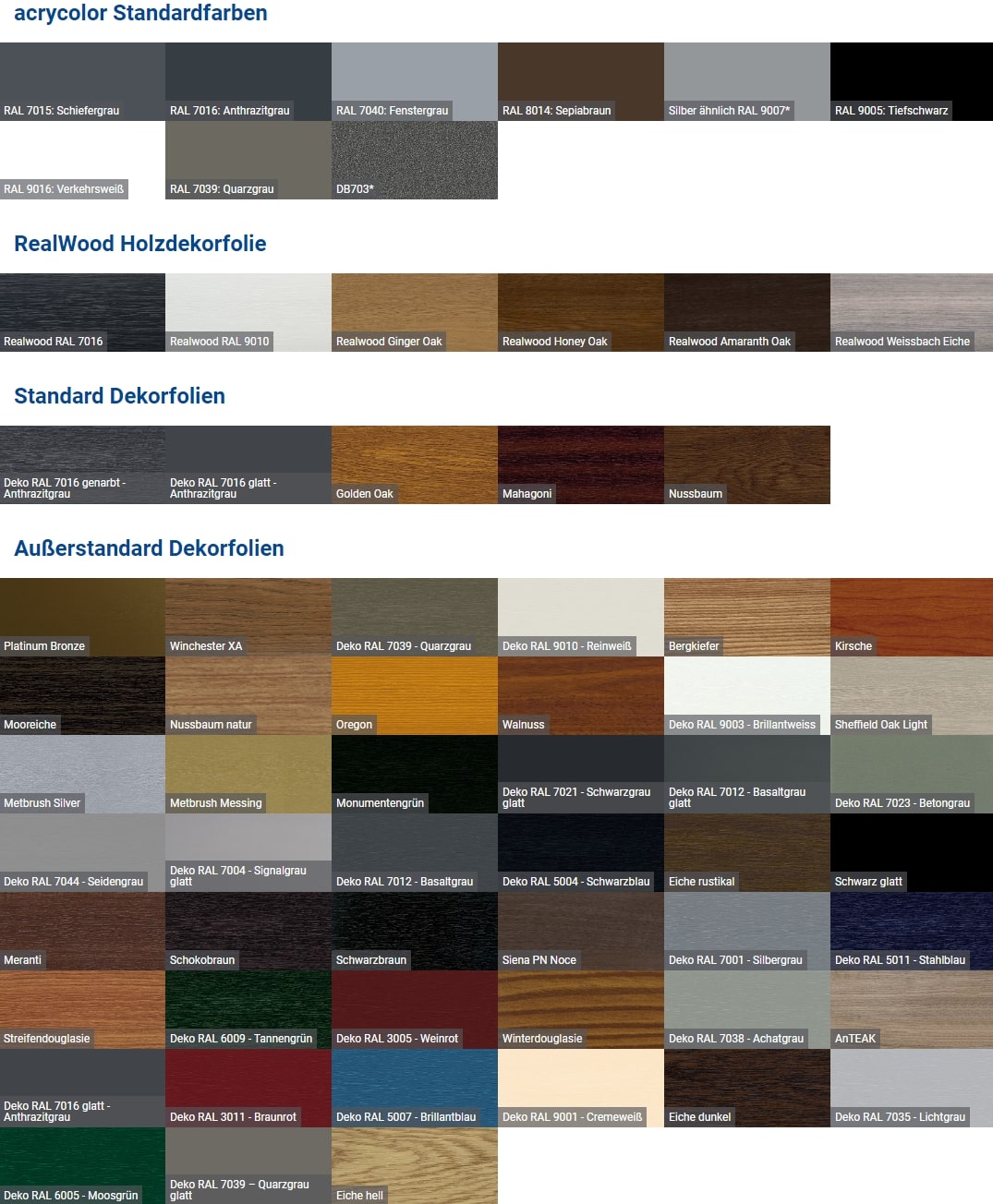 settings_ethernet
Profile width
74 mm, 6 chambers
settings_ethernet
The maximum glass pane width
46 mm
rounded_corner
Thermal characteristic of plastic
Uf=1.2W/m2
rounded_corner
Usable Air ventilation systems
GECCO 3 and GECCO 4
rounded_corner
Draught strip colors
black, grey